Shades of Compassion Museum Exhibition – This world-class fine art photography exhibition continues its tour through 2026. It includes 50 images by a diverse roster of photographers worldwide, including Ansel Adams, Imogen Cunningham, and others. Subthemes include Humanity, Environment and Spirituality. The artwork is complemented by science-based, multi-sensory, interactive elements and educational programming to maximize the probability of fostering sustained, healthy, effective engagement in acts of compassion. Collaborators include international museum curator photokunst, the Centre for Contemplative Science and Compassion-Based Ethics at Emory University, the Centre for Compassion, Integrity and Secular Ethics at Life University, and senior educators from MoMA and the Minneapolis Institute of Art.
"A visionary exhibition – Record crowds with increased audience diversity"
Christina Bell, Director, Headley-Whitney Museum, USA
A Sacred Path: Seeking True Happiness Museum Exhibition– This ground-breaking exhibition continues its worldwide tour through 2028. It's intimate photographs provide a rare glimpse into the lives of devout Buddhists, and illuminates the relationship between their daily practices and a six-step process for navigating through life's challenges guided by compassion and wisdom. The exhibition's road map to true happiness has universal relevance, regardless of one's spiritual path. A Sacred Path can easily incorporate artifacts from a museum's collection. The exhibition's photographs and design were created by internationally recognized, award-winning photographer, Jon Kolkin.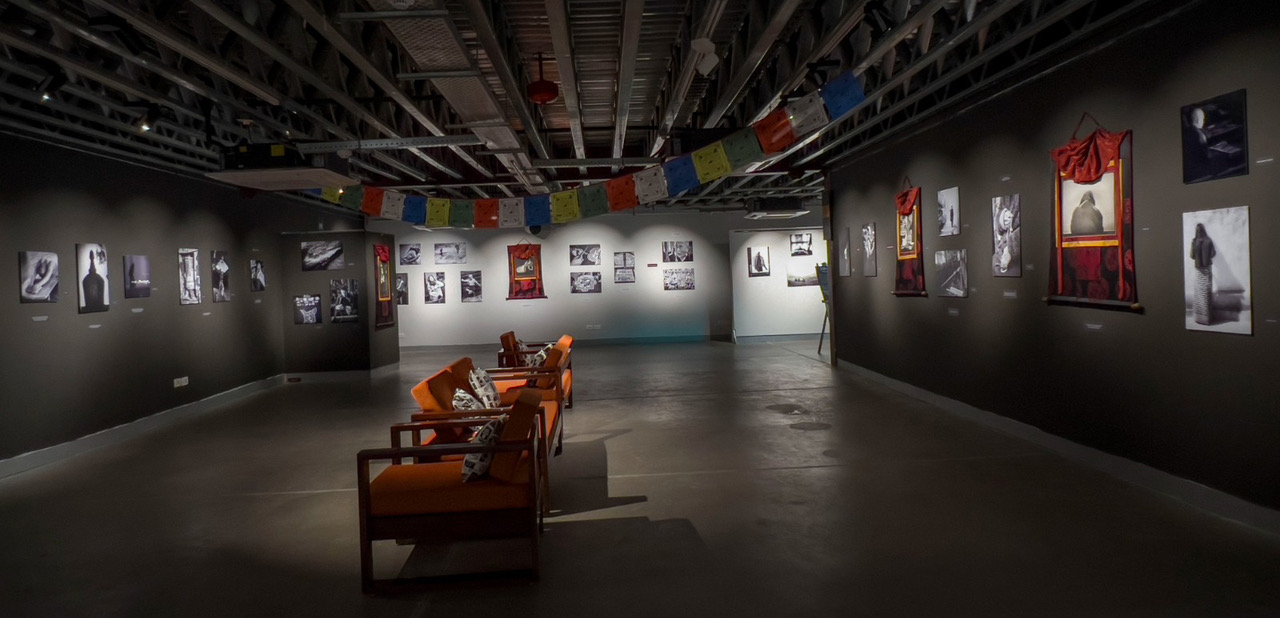 "Jon Kolkin admirably captures the essence of a life devoted to calming and focusing the mind so it can dwell upon developing compassion and wisdom"
The 14th Dalai Lama
"Stunning….. World-Class"
Tenzin Topdhen, Director, Tibet Museum
Healing and the Art of Compassion Museum Exhibition – The Foundation was honored to contribute 16 photographs to The American Visionary Art Museum's exhibition, Healing and the Art of Compassion, Baltimore, MD, October 2021 through September 2022.
Please feel free to contact us for updates concerning the itinerary for the traveling exhibitions Shades of Compassion and A Sacred Path. We also welcome queries related to becoming a participating venue, sponsor, and/or collaborator.